There are many different reasons beyond the desire for a thicker, larger or longer penis. Many men are unhappy with the appearance of their penis, even though length and girth of their penis is totally within the norm.
Penis enlargement is a combination of two aesthetic treatments to increase the length as well as the girth of the penis. Penis enlargement surgery focuses on the length and girth of the penis. Both treatments can also be carried out individually.
Overview penis enlargement
Reasons for a penis enlargement
Many men are dissatisfied with the appearance of their penis, even though their best piece is quite normal. The reasons beyond the desire for a larger penis are manifold:
Micropenis: Very few men suffer from a micropenis condition (affects around 0.6% of all men).
Shame: Many men avoid public showers or saunas and feel insecure towards their sexual partner.
Confidence issues: Many men simply do not feel comfortable in their own skin.
Psychosexual effects: Unease and insecurity can have serious psychosexual implications, making it difficult for men to have intimate relationships and burden everyday life.
Penis enlargement should help you to stop being distracted by such negative thoughts.
Who is suitable for penile enlargement?
Basically, almost any penis can be enlarged, but there are some requirements for surgery:
Condition of the patient: The patient must be of legal age and in good health. Especially with aesthetic or plastic surgery that are not medically necessary, it is important that patients are not exposed to any unnecessary risks.
Advice: During the consultation Dr. Kuehhas will discuss your wishes with you and determine the anatomy and dimensions of your penis.
Clarify expectations: In addition, your expectations for an operative penis enlargement will be discussed. To avoid disappointment and to make sure you will be happy with the result, Dr. Kuehhas will clarify exactly what is medically possible, and where the limitations of a penis enlargement treatment are. It is important to Dr Kuehhas not to make false promises and not to raise false expectations.
Careful planning: A penis enlargement surgery, like any other surgical procedure, requires consideration and planning.
Specialization of the doctor: Choose your surgeon carefully! The specialization of the treating physician on genital surgery and experience in penis enlargement is crucial to achieve an optimal result and should be kept in mind when looking for an expert.
Methods for penis enlargement
Male enhancement products, like pills and creams that are advertised on the Internet and claim to increase penis size, length or girth are clinically unproven, and some can even damage the penis. Also, there is little scientific evidence that, pumps, massage techniques, mechanical traction devices, or penis enlargement exercises alone can affect the permanent size of the penis.
The only effective methods for penis enlargement are plastic surgery and medical-aesthetic procedures.
Penis Enlargement: How it works
Penis length surgery (penile elongation)
The male penis consists of a visible part and a part hidden within the body. During a penis enlargement surgery, the penis suspensory ligaments are severed in an operative procedure (ligamentolysis or suspensory ligament division). This allows to move a part of the "hidden" penis downwards and outside the body. So the visible section of the penis increases and is leading to a visual length gain between 2 and 6 centimeters in the flaccid state.
In addition to the cutting of the penis ligaments, further optical enlargement of the penis can also be achieved by a reduction of the fatty tissue in the pubic area. If the visible part of the penis is surrounded by a fat depot, a liposuction can make the full length visible again in some cases a fat pad reduction surgery might be necessary (pubic lift).
In the erect state, the length of the penis is largely determined by the erectile tissue, which means that the length of the erect penis can only be minimally influenced by surgery.
Penis girth surgery (penile girth enhancement)
Penile girth enlargement surgery aims to increase the girth of the penis by injecting fat cells or hyaluronic acid dermal filler into the penis. Care must be taken, that nothing is injected into the erection chambers of the penis.
The autologous fat or hyaluronic acid dermal filler is injected under the penile skin along the penis shaft to increase the circumference of the penis. In terms of girth gain an increase of 30 – 40% can be expected.
Procedure & Aftercare
| | |
| --- | --- |
| Final result | after 6-8 weeks |
| Result | Length gain of 2-6 cm in the flaccid state, 1-2 cm of visible length in the erect state (with postoperative stretch therapy) |
| Fit for work | After 2 days (desktop activity) |
| Form of anesthesia | General anesthesia |
| Hospitalization | Discharge possible on the day of surgery |
| Risk profile | Low - you will receive an in-depth consultation prior to surgery |
| Intensity of pain | Low to medium (pain is subjective) |
| Sports | Refrain from sport activities for 10 days |
| Sexual intercourse | After 4 weeks possible |
| Limitations in everyday life | No full baths for the first 3 weeks after surgery. Showering is possible after 3 days. |
The result obtained by the length enhancement is permanently preserved. With the penile girth enhancement the autologous fat injected during the is degraded by the body to about 30-50%, the rest of 50-70% remains permanently. If, on the other hand, hyaluronic acid is used for penis enlargement, it must be assumed that the hyaluronic acid will be completely broken down by the body after about one year. After that, treatment needs to be repeated.
Patient feedback
I have struggled with self-confidence problems for a very long time because of my penis size. Going to the sauna or showering at the sports club was always a problem. Dr Kühhas understood me right away at the first appointment and took my wishes and concerns seriously. Through the penis enlargement surgery, Dr. Kühhas has reawakened my zest for life. From the beginning until now, he has been very concerned and has always given me a feeling of being welcome.
Frequently Asked Questions
How big is a 'normal' penis?
What is actually normal? How big and how long is a 'normal' penis? According to the 2015 study 'Am I normal?', the average penis is 3.6 inches (9.16 centimeters) in the flaccid state, 5.17 inches (13.24 cm) in the stretched state (measured from pelvic bone to the tip of the penis) and 5.16 inches (13.12 cm) in the erect state.
The average penis circumference in the flaccid state is 3.7 inches (9.31 cm) and 4.59 inches (11.66 cm) in the erect state.

What about penis enlargement without surgery?
Penis enlargement without surgery is not possible. There is little to no medical evidence that non-surgical penis enlargement techniques like the so-called 'jelqing' and other penis-stretching methods result in a permanent penis augmentation.
Is the result permanent?
The result achieved by a penis length surgery remains permanently. However it has to be mentioned that approximately 30-50% of the fat cells injected in a girth enlargement surgery will be absorbed over the course of time, the rest remains. If hyaluronic acid is used as dermal filler to increase penis width, it is important to know that these fillers dissolve in six to 18 months. A penile girth augmentation with hyaluronic acid filler material therefore brings only a temporary result and will have to be renewed after one year.
Does health insurance cover a penis enlargement?
A penis enlargement surgery is an aesthetic operation and is not performed for medical reasons, but for aesthetic reasons. Therefore health insurance does not cover the costs incurred. The costs of a penis enlargement must therefore be paid by the patient himself.
Where does surgery take place?
Dr Kuehhas' practice is located in the center of Vienna, Austria in Europe. Ambulatory procedures take place directly in the practice. Surgeries are performed by Dr Kuehhas in a private hospital in Vienna.
Looking for a Penis Enhancement in Europe?
Your wish for more is realizable! Make an appointment today and let us discuss your wishes and goals in an open and discreet conversation.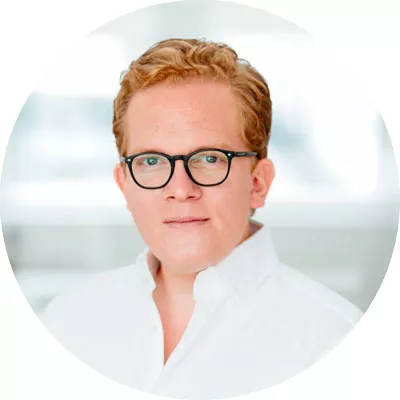 Dr Franklin Kuehhas is a medical specialist in the field of urology and andrology. He specializes in reconstructive andrology, which deals with complex issues surrounding the male genitalia. Dr. Kuehhas is among the leading physicians in Europe specializing in the treatment of congenital penile curvature and Peyronie's disease, the surgical treatment of therapy-resistant erectile dysfunction, as well as aesthetic genital surgery for men.